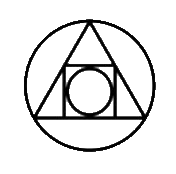 V

edic

A

strology

R

eadings &

J

yotish

R

eadings by

V

eno
OSFA'S JYOTISH COR

RESPONDENCE COURSE FOR BEGINNERS
LEARN TO READ YOUR HOROSCOPE IN 27 DAYS
HOW TO ORDER
Cost $850 USD
Your Course & your Birth Chart will be sent as PDF Files.
​
Once you order please wait for me to write back to you (within 24 hrs)
​
To request your birth details, after which I will email your Course & Horoscope in a Zip file.
STUDENT TESTIMONIALS
I enjoyed your course. I found it well structured and user-friendly.
- J. Hartwig, Italy
Greetings...I just wanted to send you a Big Thank You for the course ! I have enjoyed it a lot....! I have just recieved the certificate..!! The book Rahu & Ketu, arrived fast and promptly as well.....and I read in it every day.!! I must say to you that it is a very clear and straightforward book..very easy to read...and with TONS of information..!! I am very pleased to have one in my care..!!! I am continuing learning through other peoples charts, and I have bought more books....so here I am , learning the art of Vedic Astrology, thanks to your inspiring, hand-on beginners-course..!!!
- Kerstin Jansson from Portugal
"Not only does the OSFA course introduce the essential elements of chart interpretation to the student, it is exceptionally well organized and succinct. The hands on exercises are invaluable for grasping basic procedure and solidifying the principles into ones mind. In addition to helping the student understand the text, the tutors reveal what they see in the chart that the student has missed as it pertains to the task at hand. Without their eyes as a focus for mine, I would not have been able to see important features in my chart that were eluding my sight."
- Lynn Durst, USA
​
​
​
I have never seriously ventured into any type of astrology before, so I wasn't sure that I could learn it. Everyone says that astrology, especially vedic astrology is very complicated. But I found the course to be very simple, and a lot of fun. The tutors really helped me a lot. Now I am able to understand my own chart, it's so great ...
- B. Domas, New York, USA
​
​
I found this course to be exactly what it says it is. I am now in a position to interpret not only my own chart but read other people's charts as well. Vedic Astrology is definitely on a wave !
- Aditya, New Delhi, India
​
​
​
WHY SHOULD YOU TAKE THIS COURSE ?
It's better than any psychological course, counselling or therapy.
​
It is in fact the BEST THERAPY as it helps you understand yourself as well as others better.
​
It is a POWERFUL TOOL which gives you the confidence and the knowledge to UNLOCK YOUR POTENTIAL.
​
You get to know -
​
the why of what has happened in your life till now.
​
what's happening right now.
​
what's going to happen and much more...
--------------------------------------------------------------------------------
THE TIME FACTOR
The course is divided into 24 short easy to read lessons.
​
If you do 1 lesson in a day by sparing just 2 hours each day you will finish this course in LESS THAN 1 MONTH !
​
Click Here to Learn More About the Course Structure
--------------------------------------------------------------------------------
WHAT MAKES THIS COURSE DIFFERENT FROM OTHERS?
You don't need to know anything about astrology to do this course... this course is exactly what it says it is - a BEGINNER'S COURSE !
​
There is no boring theory or mathematical calculations involved. These days computers do all the dirty work for you. This course will tell you the most SIMPLE WAYS to get things done.
​
You will be analyzing your own chart throughout the course. This keeps learning EXCITING every step of the way !
​
You will be applying the knowledge gained from each lesson in SIMPLE EXERCISES which relate directly to your chart.
​
You have a PERSONAL TUTOR to assess your answers and provide appropriate suggestion and guidance at every step.
​
The WHOLE COURSE is sent to you in one go...You have it all in front of you straight away !
​
Your COMPLETE VEDIC BIRTHCHART is sent to you along with the course.
​
You receive an OSFA CERTIFICATE after you complete the course!
​