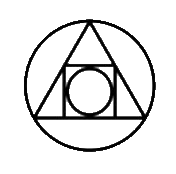 V

edic

A

strology

R

eadings &

J

yotish

R

eadings by

V

eno
Badrinath Temple, Himalayas
Veno has practiced Jyotish aka Vedic Astrology for three decades and has been a student of occult science since her early childhood. She studied and practiced psychic healing before co-founding OSFA - Orion School & Foundation for Astrology in 2000.
She is interested in reviving & preserving the spiritual integrity of Jyotish.
In her exploration of Jyotish & Vedic science, she has received personal instruction from a few persons including Bepin Behari, S. K. Mehta and Prashant Trivedi. For more on her perspective & background Read Here
Her media appearances include BBC Radio (London), Channel 5 TV (London), Sky TV (New York), Mix Talk Radio (Ohio) and the Paranormal Examiner (Texas).
She has contributed to published works "The Rahu Ketu Experience" ( editor, illustrator) , "The 27 Celestial Portals" (editor, illustrator) & "Sun-The Cosmic Power House" (co-author, editor, illustrator),
Besides Jyotish, Veno is a musician and visual artist and worked as a professional musician in Britain and New York. Her site is hinanok.com
​
Her album "Sound Healing for Chakras" is a 44-minute musical journey based around the singing voice set against an ambient soundscape. It is meant as an accompaniment for meditation, relaxation or healing and is available on Bandcamp.
​
​