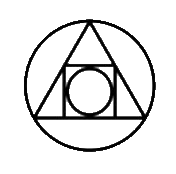 V

edic

A

strology &

J

yotish

R

eadings by

V

eno
Veno has practiced Jyotish aka Vedic Astrology for three decades and has been a student of occult science since her early childhood. She studied and practiced psychic healing before co-founding OSFA - Orion School & Foundation for Astrology in 2000.
​
She is an astrologer for OSFA & RVAF Real Vedic Astrology Forum, the sites of PT aka Prashant Trivedi, the current Avatar for these times.
​
​
​
​
​
​
She is interested in reviving & preserving the spiritual integrity of Jyotish.
In her exploration of Jyotish & Vedic science, she has received personal instruction from a few persons including Bepin Behari & S. K. Mehta, but she credits her main education in Jyotish & Vedic Science to PT/Prashant Trivedi. For more on her perspective & background Read Here
Her media appearances include BBC Radio (London), Channel 5 TV (London), Sky TV (New York), Mix Talk Radio (Ohio) and the Paranormal Examiner (Texas).
She has contributed to PT's published works "The Rahu Ketu Experience" ( editor, illustrator) , "The 27 Celestial Portals" (editor, illustrator) & "Sun-The Cosmic Power House" (co-author, editor, illustrator),
Besides Jyotish, Veno is a musician and visual artist and worked as a professional musician in Britain and New York. Visit her Visual Sound Gallery.
​
Veno launched her magazine "The Avatar Tribune" in 2021. The Avatar Tribune Video Magazine was announced 2022 Winner at the Druk International Film Festival, Bhutan, the Tagore International Film Festival, India, The Mountain View International Film Festival, Darjeeling, India, the Rameshswaram International Film Festival, Tamil Nadu, India, The Black Swan International Film Festival, Kolkata, India, Cult Critics Movies Awards, The Oasis International Film Festival & The Calcutta International Cult Film Festival 2022.