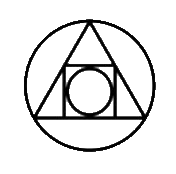 V

edic

A

strology

R

eadings &

J

yotish

R

eadings by

V

eno
OSFA'S JYOTISH CORRESPONDENCE COURSE FOR BEGINNERS
LEARN VEDIC ASTROLOGY BY READING YOUR OWN CHART
WHAT THIS COURSE OFFERS
YOUR BIRTHCHART
STEP-BY-STEP INSTRUCTION ON HOW TO INTERPRET YOUR HOROSCOPE
A GOOD BASIC BACKGROUND IN ASTROLOGY
OPPORTUNITY TO DISCUSS AND INTERACT WITH A TUTOR THROUGHOUT THE COURSE.
​
​
​
​
​
​
​
COURSE STRUCTURE & CONTENT
*The course is divided into 24 lessons/chapters.
*The course will be given to you in 9 sections.
Within each section you will be given examples of sample charts and exercises to do in relation to your own chart for assessment and feedback with the tutor.
*You can take as much time as you want with each lesson. Your freedom of enquiry is greatly encouraged.
SECTION 1
INTRODUCTION - Jyotish & Karma
LESSON 1 - The Easiest Way to Make your Vedic Horoscope
LESSON 2 - The Difference between the Tropical and Sidereal Zodiac
LESSON 3 - Components of the Horoscope - What a Chart is!
LESSON 4 - Looking at the Stars & Planets in the Sky
SECTION 2
LESSON 5 - The 12 Houses and their Meanings
LESSON 6 - The 12 Signs and their Meanings
LESSON 7 - The Planets, Their Meanings and Significations
SECTION 3
LESSON 8 - Strengths and Weaknesses of Planets
LESSON 9 - Special Conditions of the Planets
LESSON 10 - Planetary Aspects
LESSON 11 - House Significators/Referred Houses
SECTION 4
LESSON 12 - Introduction to Chart Synthesis - Putting it Together
SECTION 5
LESSON 13 - Importance of the Moon Ascendant
LESSON 14 - The Ninth Harmonic Chart
SECTION 6
LESSON 15 - Timing Events - Maturity Ages of Planets & Houses
LESSON 16 - Planetary Periods - Vimsottari System of Prediction
LESSON 17 - Transits
SECTION 7
LESSON 18 - An Introduction to the 27 Asterisms
LESSON 19 - The Divisional Charts
LESSON 20 - Judging Relationship Compatibility
SECTION 8
LESSON 21 - Judging Health and Longevity
LESSON 22 - Remedial Measures in Astrology
SECTION 9
LESSON 23 - Final Chart Interpretation
LESSON 24 - Role of the Astrologer and Your Future Exploration of Astrology
​
​
​
​
​
​
AIM OF THE COURSE
​
​
This is an online course dedicated to one particular branch of Astrology - "Natal Astrology" i.e. the position of planets at an individual's time and place of birth.
The course is specifically designed to teach you how to interpret and understand your own horoscope.
Astrology is a tool for self-understanding. It does not matter if you have some or no background knowledge in Astrology. This course guides you through a simple step-by-step process.
Emphasis is on practical application. This is a hands on course. Without practical application and a process of enquiry one cannot really learn.
Those new to Astrology will gain a basic understanding of Astrology and those familiar with the science will have the opportunity to understand themselves at a deeper level.
As the "eye of the 'Vedas' (the spiritual tradition and knowledge of ancient India), Astrology gives us the vision to understand how to work in harmony with the rhythms of the universe.
The natal horoscope is the visual representation of the sky at the moment of birth.
There are many ways to apply Astrology as it relates to every affair of human existence. Astrology gives insight into spiritual, psychological and practical matters and can be applied to a person, country, or particular event.
Rather than try and conquer the entire field of Astrology all at once the simplest and most exciting way to approach the subject is discovering what it means to you personally.
Learning to interpret your own chart will give you the tools for personal growth and hopefully the incentive to pursue a deeper interest and study in all aspects of Astrology.
This course was designed specially to give you practical exercises for application in your own chart and to avoid boring exercises or too much unnecessary theory.
Before commencing the course you will be provided with your own horoscope based upon your time, date and place of birth.
For those of you who are unsure of your birth time you will need to order a birth chart rectification before starting the course